Having a grand time on tour with the Weatherfords in California this month of November.
A couple of the highlights:  An outdoor concert at the Range Riders Ranch, where I played a rockin' duet with Jesse Hanna :)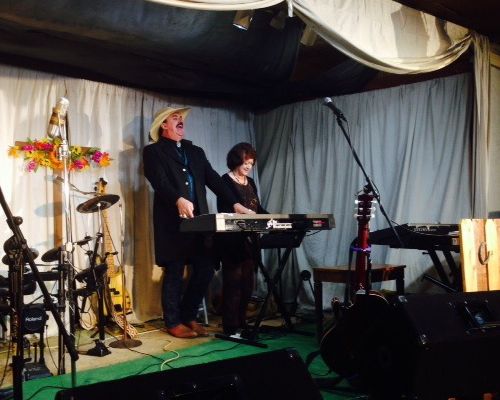 Then had the great honor of meeting Gordon Jensen — one of gospel music's most prolific song writers —who attended one of our concerts last week. Standalee Weatherford took this photo of Jensen, Steve and me after the concert.
Our own Murphy Family had recorded Jensen's song, "Redemption Draweth Nigh," on an album in the '70s.