Someone once said of a father that had passed on: "Dad, remembering you is easy, I do it every day. Missing you is the heartache that never goes away." How true this is for me … missing my dad, Bill Murphy, so much this Father's Day.
However, a cousin sent me a treasure this day that brought a smile to my broken heart. I must share this with you … especially those of you who knew my father and his ministry.
First, a quick background story is in order.
In 1944, Bill met Canadian evangelist, Willard Cantelon, at a Texas crusade in my dad's hometown. Bill ministered in music at that meeting, and Cantelon was impressed! Willard's brother, Paul, was just starting out in ministry in Canada, and Willard felt that God was directing him to bring the two together to form a ministry team.
Long story (and it is) short, Willard took Bill and had a photo made of him in his cowboy hat … and billed him as "the singing cowboy."  Then he put the nineteen-year-old singing cowboy on a train to Canada to meet up with Paul. And the rest is history.
Of course, in a matter of about 3 years, Bill met Ila Cantelon – their cousin ­– and the two married in Florida on New Year's Day, 1947. A year and 16 days later, I was born to this incredible couple. Five years later, my bro, Robert, arrived on the scene.
But, today I was gifted with a piece of history that had just been discovered in the possession of one of the family – a letter, typed and sent in '44 from Willard to his own father, Elmer Cantelon.  In it, he describes our dad and his ministry, and how Paul and Bill were brought together.
I share the exact paragraph with you today, from that incredible treasure!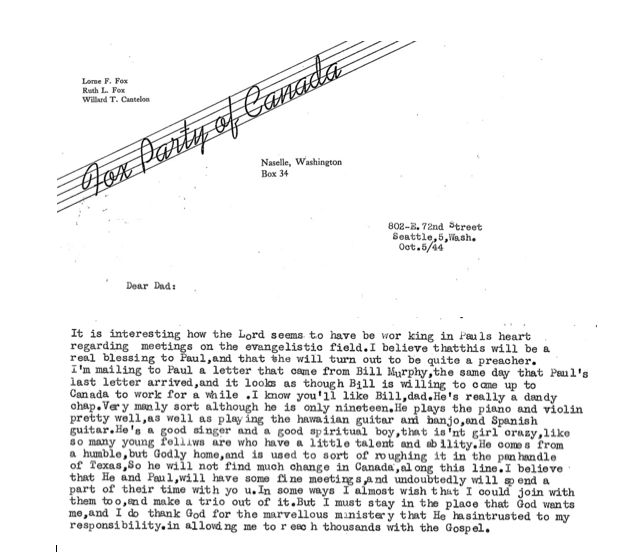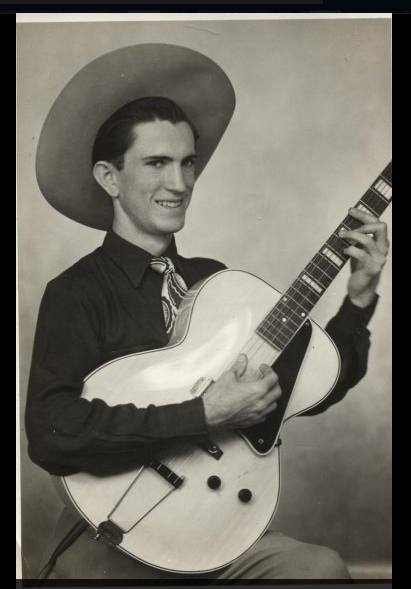 The Singing Cowboy, Bill Murphy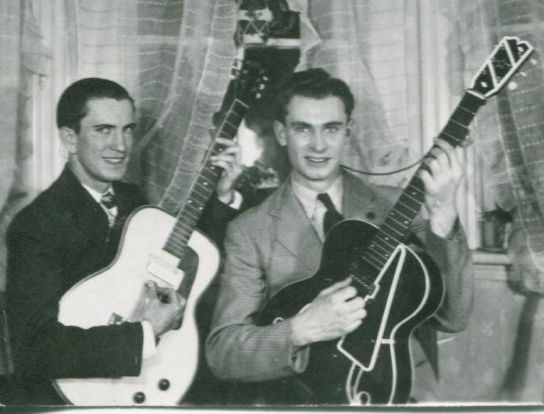 Bill Murphy and Paul Cantelon … Ministry duo in 1944