"Because we know that in all things God is at work for our good, we are confident that storms are not forever … the sky will clear again." Daniel E. Johnson
 During the past months since "The Mom's" going Home, I have gone through the gamut of emotions that come with personal grief. At a time when I needed words of comfort and hope, I found them in the pages of an extraordinary little book titled, "When You Ask Why."
 First printed in 2002 and now in its eighth edition, the author/pastor uses his extensive knowledge of Biblical scripture and personal experience to speak to the troubled and questioning heart.
 He spoke to mine.
 If you are going through a time of doubt and questioning in your own walk with God — if you wonder why He has allowed your suffering — you will find a gentle reminder of His ultimate caring, love and purpose for you through the words penned in this book.  I cannot recommend it more highly!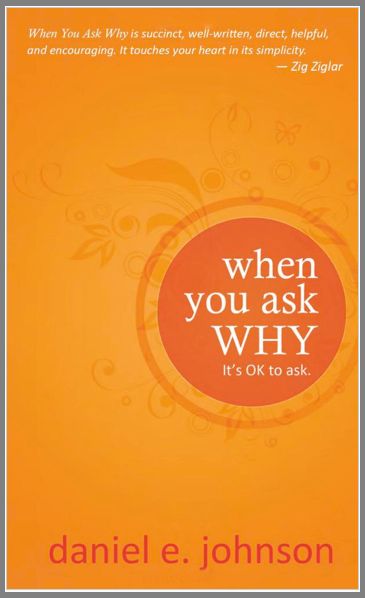 "When You Ask Why" can be ordered from Amazon, Barnes & Noble, ChristianBooks.com or from New Leaf Press. Call 1-800-643-9535 and ask for a sales rep.
---